The Patterns and Context of ADA Discrimination Charges Filed by Individuals with Psychiatric Disabilities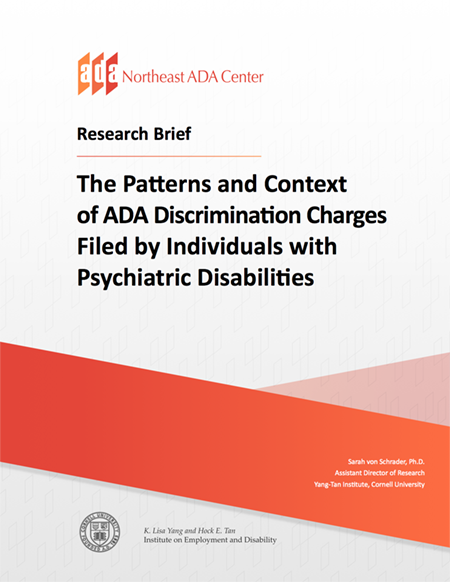 ADA Discrimination Charges and Psychiatric Disability
The study of disability discrimination in employment is complex; different approaches have demonstrated that individuals with a disability, including those with psychiatric disabilities, not only perceive but experience discrimination in employment. This report examines where and how employers struggle with implementation of the ADA as it relates to the employment of people with psychiatric disabilities.
Your Download Includes:
The percentage of ADA charges with a psychiatric disability base
A list of the most common issues cited on ADA psychiatric disability charges
The increase in the percent of ADA charges between 2005-2014
Lessons from the data to better support people with psychiatric disabilities.
Questions?
Would you like more information about the services we provide? Ask our technical assistance specialists.